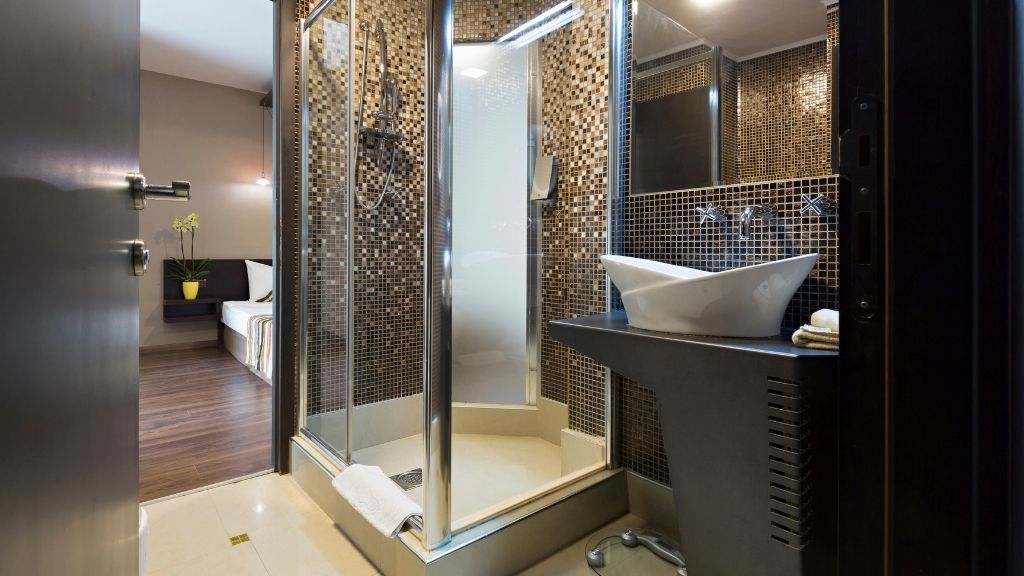 Bath Conversions Bradenton FL
If your bathroom has a bath but no shower, it can be annoying if you'd rather have the latter option. And even if you own a combined shower and tub, you might prefer to ditch the bathtub and install your dream shower with a bathtub-to-shower conversion. Still, you may have figured this would be a long and costly process – and opted to abandon your tub-to-shower conversion ideas until you're ready for a complete bathroom remodel.
If you pick Bradenton Bathroom Remodels to do this job, we can get it done in far less time than you might assume. We can even finish your tub-to-shower conversion in one day. We can keep your tub-to-shower conversion cost from going overboard while working at this rapid pace. Talk to us about bath conversions instead of putting up with a subpar bathtub any longer!
What Would You Like Us To Install?
Your bathtub or shower replacement options will depend on how much space your bathroom has, but Bradenton Bathroom Remodels can install all sorts of shower types. Here are some common choices by people choosing to replace tub with shower:
Walk-in showers. At the moment, this shower variety is all the rage. If accessibility is a concern for you, choosing to convert tub to walk-in shower may be just what you need.
Free-standing showers. Free-standing shower enclosures are an excellent choice for people replacing a combined shower/tub. We can ensure these enclosures will fit your space properly while avoiding leaks.
Rainfall showers. If you want to spend time relaxing in your new shower, you can't go wrong with these trendy shower-heads.
Request a FREE Quote
After successful submission, you will be forwarded to our Google My Business Page.
Here's Why You Should Switch from a Bath to a Shower
No matter how happy you are with your bathtub, showers have some benefits that baths can't match. A high-quality shower will help you:
Stay Clean
Showers get rid of dirty water immediately, making them far more sanitary than any bath. To get extra clean, you'll need to take a shower.
Avoid Wasting Water
On average, showers use less water than baths. If you'd like to keep your environmental impact to a minimum, consider installing a shower.
Save Space
Generally speaking, bathtubs take up a lot of space. On the other hand, even the most roomy-feeling showers have a surprisingly small footprint.
Maximize Mobility
Since you don't need to climb into a shower, this is a much easier bathing option for people with mobility issues when compared to baths. To maximize this benefit, install a walk-in shower with no curb.
Set Up Bath Conversion Services Today!
With these benefits and more, showers are the clear choice for your Bradenton bathroom. If you're a local resident whose bathroom doesn't have a shower, we can handle your bath conversion needs!
Shower Conversions Bradenton, FL – And More
Do you live outside Bradenton's city limits? Bradenton Bathroom Remodels can also assist people living in:
Anna Maria/Anna Maria Island
Palma Sola
Snead Island
Holmes Beach
Terra Ceia
Lakewood Ranch
West Bradenton
Ellenton
Foxleigh
Fort Hamer
Parrish
Palmetto
Get in Touch
Give us a call today on 941-269-1044