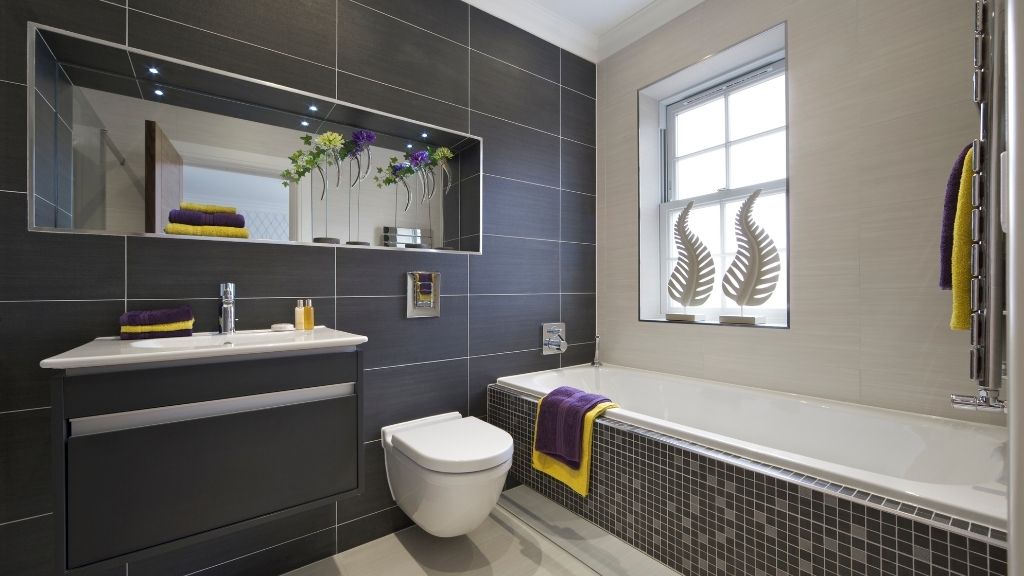 Bath Tile Bradenton FL
It's hard to deny that most bathrooms in Bradenton can benefit from high-quality bathroom tiles. The majority of bathrooms in the area use tiles in some way or another. Whether or not you already have bathroom wall, floor, or shower tile ideas in Bradenton, you'll need to work with Florida tile experts to install the tile you want.
If you live in the Bradenton area, Bradenton Bathroom Remodels can handle all your tile needs. We're ready to take on all your tile jobs, from bathroom flooring to shower tile designs. When we work with you, we'll charge industry-low prices for our tile services. Don't wait too long – get in touch with our team of tile professionals today!
Where Can We Install Bathroom Tile?
Before choosing a material for your bathroom tile, you should try to figure out where you want to put these tiles. These three locations are the most common spots for tile installation in Bradenton bathrooms:
Bathroom Walls
A full tile wall can make a bold impression in your remodeled bathroom. Or, instead of covering an entire wall with a bathroom tiles design, protect your bathroom walls with a beautiful backsplash.
Bathroom Floors
Since it's resistant to water and looks great, tile is a trendy choice for bathroom floors in Bradenton. You can customize your new tile floor by choosing different tile materials, colors, and styles.
Showers
Tile's water resistance also makes it a perfect choice for shower spaces. Consider installing shower floor tile and shower wall tile – or creating gorgeous shower tile designs with glass tiles.
Request a FREE Quote
After successful submission, you will be forwarded to our Google My Business Page.
The Most Common Tile Materials
Once you know where you'd like to install tiles in your bathroom, you can make plans for what these tiles should be made of. These are some extremely popular bathroom tile varieties available today:
Ceramic/Porcelain Tile
Porcelain and ceramic tiles are slightly different, but they are both made from kiln-fired clays. If you have them glazed before installing them, you can put these tiles almost anywhere in your bathroom. They're also available for purchase in all sorts of different colors and sizes.
Stone Tile
Natural stone tiles like granite, limestone, and marble are all ideal for bathroom use, whether you need tiles for floor or walls. That said, you'll need to give these tiles some extra maintenance from time to time.
Terracotta Tile
These tiles are ideal for people interested in an unconventional or rustic-looking bathroom. However, you'll need to glaze them for water resistance before installation. After that, you can clean terracotta tiles by washing them with soap and water and regularly resealing them.
Glass Tile
Glass breaks easily, so using these tiles in a bathroom floor tiles design isn't a great idea. Despite this, they can still go elsewhere in your bathroom – especially if you'd like to install a mosaic on your bathroom walls.
Get Started On Your Tile Installation
Regardless of what bathroom floor tiles or bathroom wall tiles you need in Bradenton, our company can install them for you. Call Bradenton Bathroom Remodels to install the bathroom wall/bathroom floor tile ideas you've been dreaming of!
In addition to Bradenton, we can serve the following communities (and others):
Anna Maria/Anna Maria Island
Palma Sola
Snead Island
Holmes Beach
Terra Ceia
Lakewood Ranch
West Bradenton
Ellenton
Foxleigh
Fort Hamer
Parrish
Palmetto
Get in Touch
Give us a call today on 941-269-1044