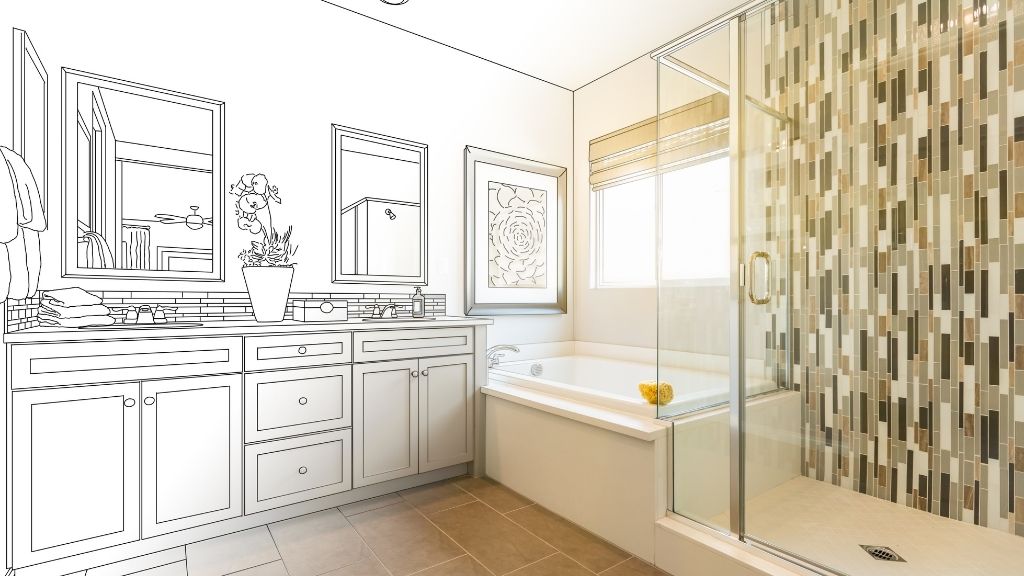 Bathroom Design Bradenton FL
Creating a gorgeous luxury bathroom isn't something you can do without a plan. When you're looking for anything from small bathroom ideas to master bathroom ideas, choose Bradenton Bathroom Remodels for help! The talented workers we employ will create and build a new bathroom space for you, whether you prefer classic or modern bathroom designs.
What Makes Us the Top Bathroom Design Service?
In Florida, countless businesses provide bathroom design services. Bradenton, FL residents who need a dependable company for bathroom renovations can get their money's worth while saving time by picking Bradenton Bathroom Remodels. If you choose us for the job, you'll get:
Industry-Best Design Software
Deciding on bathroom design ideas is difficult without knowing what the finished product will look like. One popular way of dealing with this issue is preparing renderings – 2D or 3D images that show off what your bathroom will look like after we've implemented your bathroom ideas.
At Bradenton Bathroom Remodels, we use the best 3D rendering software in the business to plan our bathroom improvements. We also know to use this technology to its fullest. As a result, we can create still images, videos, and fully-interactive guided tours of luxury bathrooms that haven't been built yet.
All The Bathroom Improvements You Need
In many cases, people are happy with their bathrooms but have a few lingering issues. If that's true for you, let us know – in addition to full remodels, we can work on bathroom remodel ideas to improve your current bathroom. That way, you'll get even more enjoyment from your bathroom without paying for full-scale bathroom remodeling.
For example, let's say you're looking for new shower designs. Showers that are out of date are less appealing than newer models, and they can even create safety hazards. Luckily, we can update your shower to help modernize your bathroom.
Top-To-Bottom Bathroom Renovations
Sometimes, making piecemeal bathroom improvements isn't enough. When that's the case, it's a good idea to start planning a full-fledged bathroom remodel project. If you schedule one of these projects, you'll have an opportunity to start over from square one, making it easy to install even your most ambitious bathroom design ideas.
However, these bathroom remodelling projects can be expensive if you aren't careful. Be sure not to fall for less-than-trustworthy contractors, as they could easily charge you more than they've earned for their work. Instead, rely on Bradenton Bathroom Remodels to remove aged bathroom fixtures and install an all-new bathroom in your home – all at a great price!
Request a FREE Quote
After successful submission, you will be forwarded to our Google My Business Page.
Bradenton's Favourite Bathroom Remodel Company
Whether your bathroom space is large or small, bathroom designs from trustworthy contractors might be what you need to create the bathroom of your dreams. Bradenton Bathroom Remodels can help you remodel your bathroom – we'll collaborate with you at every step of the process, from creating preliminary bathroom design ideas to handling bathroom renovation work. If you're ready to create a new Bradenton bathroom, give us a call!
Along with Bradenton, our business offers its services in many other local communities. Get in touch to talk about bathroom design and remodelling in:
Anna Maria/Anna Maria Island
Palma Sola
Snead Island
Holmes Beach
Terra Ceia
Lakewood Ranch
West Bradenton
Ellenton
Foxleigh
Fort Hamer
Parrish
Palmetto
Get in Touch
Give us a call today on 941-269-1044