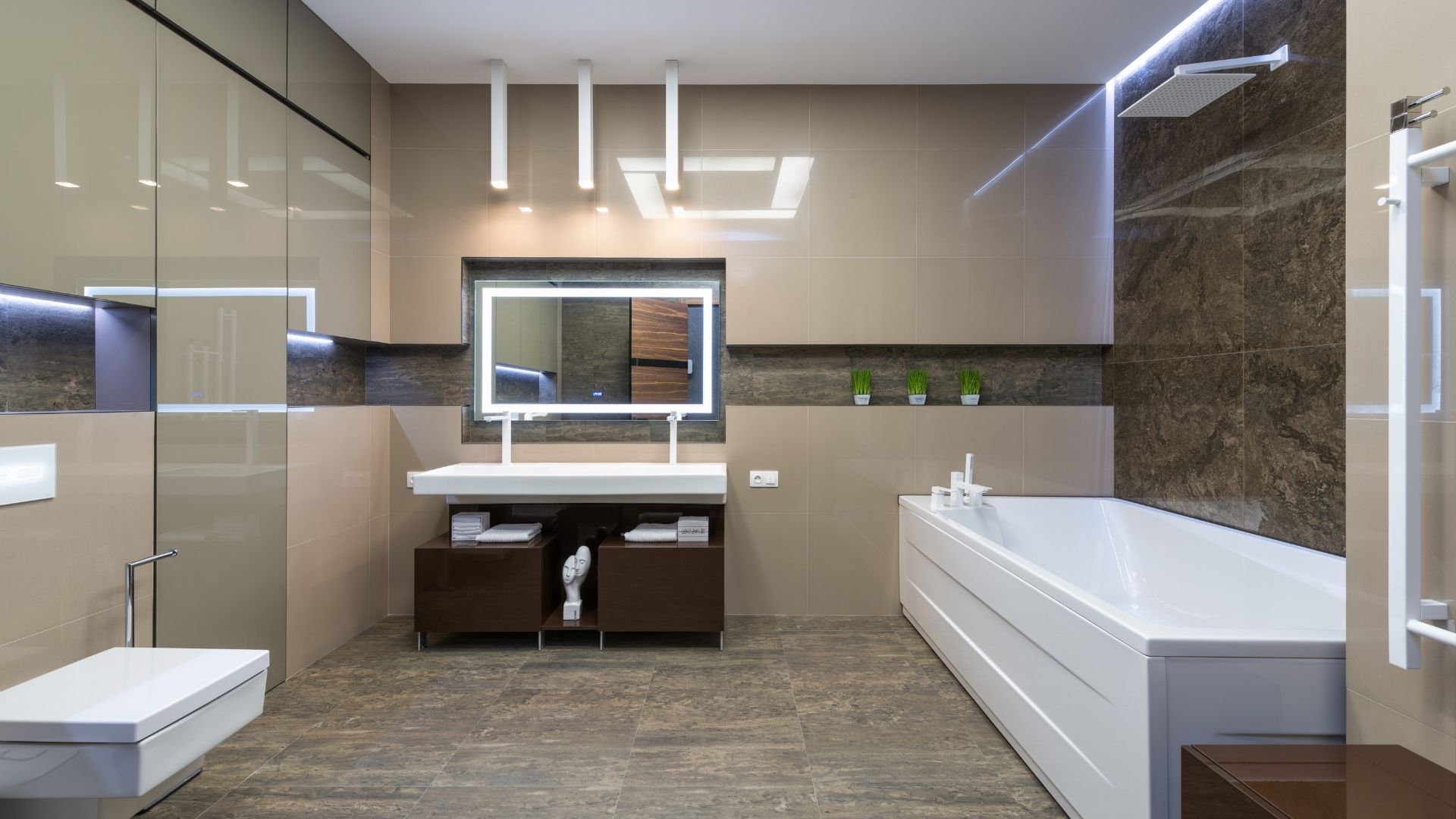 Bathtubs Bradenton FL
It's hard to beat relaxing in a warm bathtub for pure serenity. Unfortunately, some people can't enjoy baths since many modern bathrooms are built without tubs. Even if you do have a bathtub, you may have neglected it to the point where it's no longer usable.
Have you wanted to enjoy a luxurious bath lately, only to run into one of these issues? If that's the case, you don't need to wait until you're ready for a complete bathroom remodel to start taking baths again. Instead, let the experts at Bradenton Bathroom Remodels know that you're ready for bathtub installation or bathtub replacement!
The Most Popular Bathtub Styles
Depending on your needs, the team at Bradenton Bathroom Remodels can install both large bathtubs and small bathtubs. Some types of bathroom tubs in hot demand these days include:
Soaking Tubs
If you're looking for deep bathtubs, you can't go wrong with this basic tub style, which essentially consists of a large water basin. These baths may not have the most features, but if you only want to enjoy baths every so often, soaking tubs might be just what you need.
Whirlpool Tubs
Jetted tubs are ideal for people looking to enjoy the full hot tub experience in their bathroom. For an incredibly relaxing bath experience, choosing this type of tub is a great idea.
Corner Bathtubs
Some Bradenton bathrooms simply aren't big enough for free-standing bathtubs. If you'd still like a bathtub in your small bathroom, we can install a corner tub that won't take up too much space.
Combined Shower/Tubs
In some cases, bathrooms have enough space for a bathtub or shower stall – just not both. Choosing a two-in-one unit will allow you to enjoy showers and baths with the same fixture.
Request a FREE Quote
After successful submission, you will be forwarded to our Google My Business Page.
Why Should You Install a Bathtub?
Do you think your bathroom doesn't need a bathtub? Think again. Without a bathtub, you won't be able to enjoy these benefits:
Relaxation. Taking time to savour a luxurious bath is an easy way to boost your mood. These days, scientific research has established links between regular baths and improved mental health.
Better skin health. Showers may be the quickest bathing option, but taking baths every so often is still worth your time. "Regular" baths can provide gentle exfoliation, and oatmeal baths can help fight psoriasis and eczema symptoms.
Aromatherapy. For an even more enjoyable bath experience, add a few drops of essential oils to your bathwater.
Choose Us for Your New Bathtub
Most people take baths to relax, and that means installing a bathtub shouldn't stress you out. Don't try to handle this job without help – instead, call the team at Bradenton Bathroom Remodels for quick and easy bath installation!
In addition to Bradenton, FL, our company serves these nearby cities and towns:
Anna Maria/Anna Maria Island
Palma Sola
Snead Island
Holmes Beach
Terra Ceia
Lakewood Ranch
West Bradenton
Ellenton
Foxleigh
Fort Hamer
Parrish
Palmetto
Get in Touch
Give us a call today on 941-269-1044