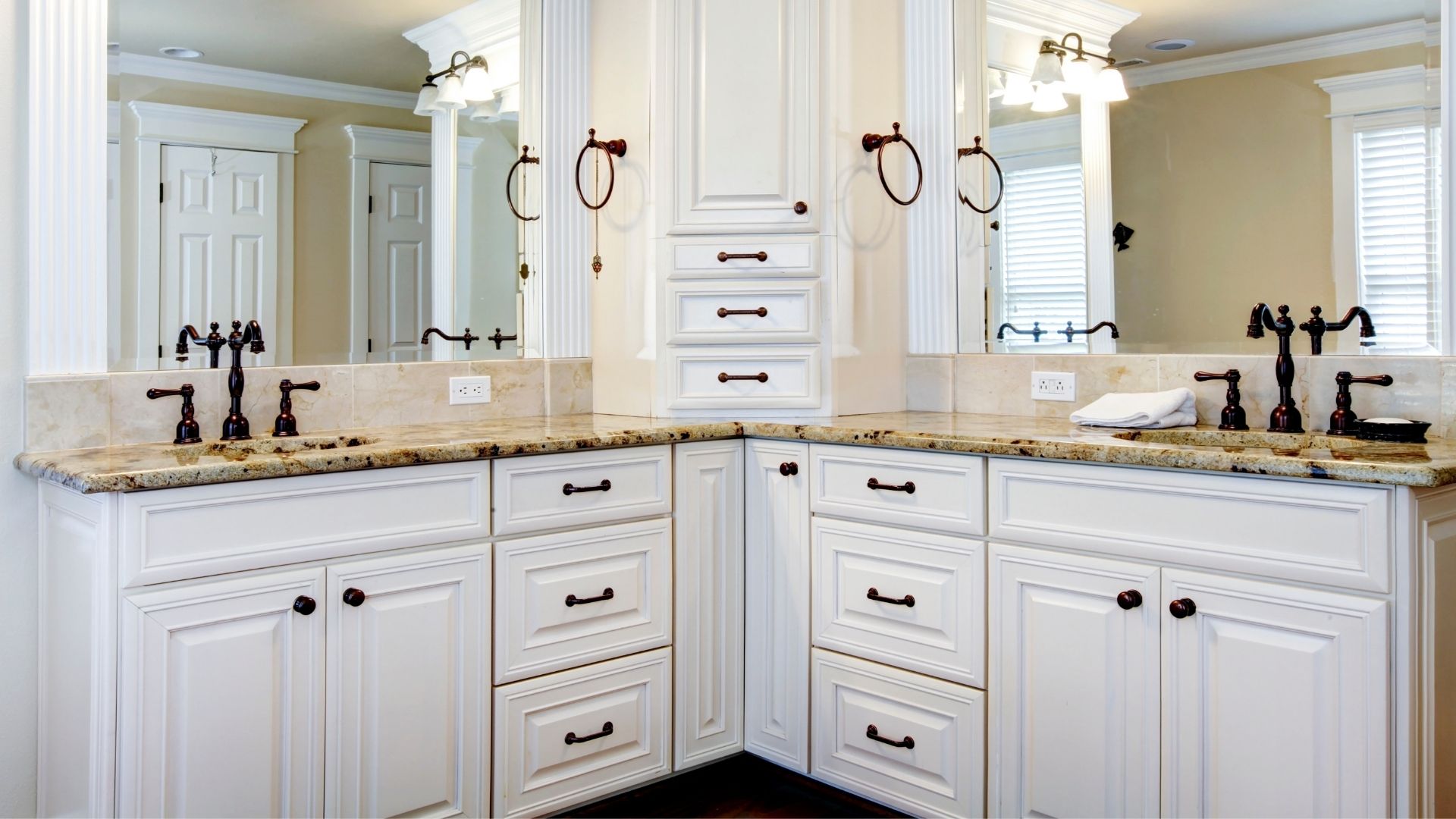 Bathroom Cabinets Bradenton FL
As someone planning a bathroom remodel in Bradenton, you should plan to update your entire slate of bathroom fixtures. That doesn't just mean replacing your toilets, bathtubs, and showers – along with that, it might be time for fresh bathroom cabinets. Installing a great bathroom organizer may not be the flashiest addition to your bathroom, but storage space is crucial for any bathroom design.
Are you interested in one small bathroom cabinet or a completely new bathroom storage solution? No matter what you want, Bradenton Bathroom Remodels can handle it for you. Whether you'd like new cabinets while remodelling your bathroom or on their own, don't hesitate to give our team of bathroom pros a call!
Choose the Right Bathroom Storage Option
Selecting bathroom cabinets may sound less difficult than other steps in the bathroom remodeling process. However, you might be shocked to learn about the sheer number of storage options there are in this space. Any of these choices (or a mixture of multiple storage solutions) may be right for you:
Wall-Mounted Bathroom Cabinets
These cabinets are popular nowadays, especially for people looking for the perfect match for their floating shelves. If you're interested in modern bathroom design, wall-mounted bathroom cabinets could be the best choice for your needs.
Bathroom Shelves
Shelving is functional, but there are other ways to address your bathroom storage needs without showing off all your bathroom items. However, bathroom shelves can look good while storing toiletries and other things you often use.
Bathroom Vanity Cabinets
Most bathrooms have bathroom vanities, and these generally come with at least some storage space. That said, your vanity probably won't have room to take care of your bathroom storage needs alone – use it with some other storage solutions for maximum effectiveness.
Over-the-Toilet Storage
No matter how intelligently you're able to use bathroom space, you might not have thought of using the wall above your toilet for storage. We can install an over-the-toilet shelf or over-the-toilet cabinet that matches its surroundings.
Bathroom Floor Cabinets
Floor cabinets are one of the most common bathroom storage cabinets, thanks to the sheer number of things they can store. A wisely-selected cabinet could be an excellent fit for your new bathroom.
It can be hard to choose between the types of bathroom storage featured on this list. If that's the case for you, there's no need to stress. Just ask the bathroom pros at Bradenton Bathroom Remodels for advice – we'll be happy to oblige!
Request a FREE Quote
After successful submission, you will be forwarded to our Google My Business Page.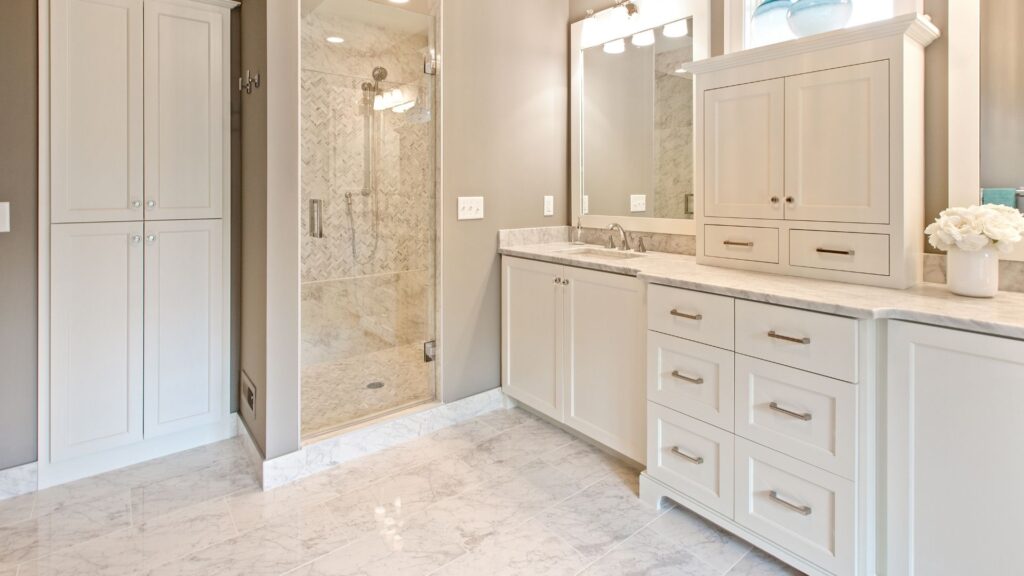 Let Us Install Bathroom Shelves and Cabinets
At Bradenton Bathroom Remodels, we're more than ready to put in bathroom cabinets over toilet, on your wall, or anywhere else you want. Call us in Bradenton if you're ready for new bathroom storage space options.
We can help you even if you don't live in Bradenton. Get in touch if you live in/near any of these cities:
Anna Maria/Anna Maria Island
Palma Sola
Snead Island
Holmes Beach
Terra Ceia
Lakewood Ranch
West Bradenton
Ellenton
Foxleigh
Fort Hamer
Parrish
Palmetto
Get in Touch
Give us a call today on 941-269-1044