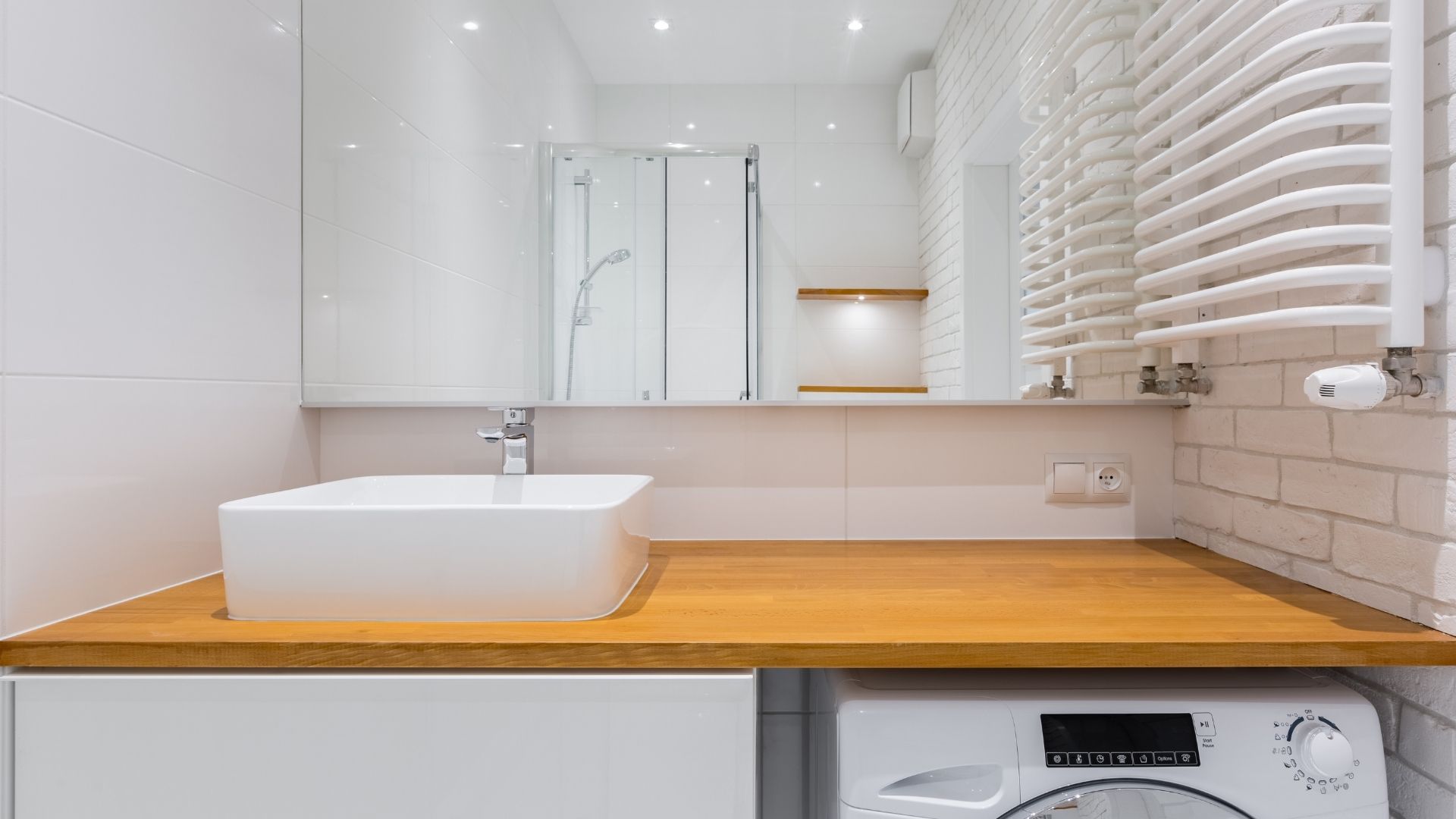 Bathroom Countertops Bradenton FL
Countertops are crucial when it comes to decorating your recently-remodeled bathroom. No matter how good the rest of your bathroom looks, selecting an ill-fitting material or color for bathroom vanity countertops/bathroom sink countertop could make your bathroom look bad as a whole. With that in mind, you need to be sure you're picking the best partner to install countertops for your bathroom.
The most trustworthy Bradenton, FL business for countertop replacement and installation services is Bradenton Bathroom Remodels. Our crew understands just how to install countertops that will match your bathroom's layout and design. With our help, you can enjoy perfect Florida bathroom countertops!
Countertop Materials Matter
There are lots of different countertop options, but natural stone countertops are one of the most popular picks for any vanity top with sink. Once you've decided to focus on stone countertops, you'll still need to decide on a specific material to use. These three options can fit well in just about any bathroom:
Granite Bathroom Countertops
Granite is perhaps the most well-known type of stone countertop. If you'd like to install granite vanity tops, ask us to install prefabricated tops or "slab" tops – the latter is an excellent choice for people installing custom vanity tops. No matter what you pick, you'll get strong, gorgeous new countertops for your bathroom.
Quartz Bathroom Countertops
Quartz vanity tops are made from real stone, just like their granite counterparts. Unlike granite, quartz countertops are processed and sealed for extra protection against leaks and moisture. Along with that, you can customize quartz counters with different patterns.
Marble Bathroom Countertops
While there's nothing wrong with picking granite or quartz for your countertops, marble countertops offer a truly unique appearance. Still, you should know what you're getting into before installing these countertops. Marble vanity tops cost more and are less durable than other stone countertop options.
Request a FREE Quote
After successful submission, you will be forwarded to our Google My Business Page.
Other Great Countertop Materials
While most people can't go wrong with natural stone when installing Bradenton countertops, you might be looking for something else. One of these options may be right up your alley:
Laminate countertops. This is one of the most durable countertop materials on the market today. They also need almost zero maintenance.
Ceramic countertops. Are you looking to save money on countertops without making sacrifices when it comes to their lifespan? In that case, ceramic countertops might be just what you need.
Stainless steel countertops. It's a relatively rare countertop material, but stainless steel counters are great for modern bathrooms.
Porcelain countertops. When durability is your top priority, porcelain is the best pick for you – even in comparison to stone. That's because porcelain is roughly 30 percent stronger than even the highest-quality granite.
Let Us Install Your Custom Vanity Tops
At Bradenton Bathroom Remodel, we're prepared to select and install the best material for your bathroom vanities with tops – not to mention any other part of your bathroom that needs countertops. If you're a Bradenton resident or live in any of the Florida cities listed below, simply give us a call to start things off:
Anna Maria / Anna Maria Island
Palma Sola
Snead Island
Holmes Beach
Terra Ceia
Lakewood Ranch
West Bradenton
Ellenton
Foxleigh
Fort Hamer
Parrish
Palmetto
Get in Touch
Give us a call today on 941-269-1044